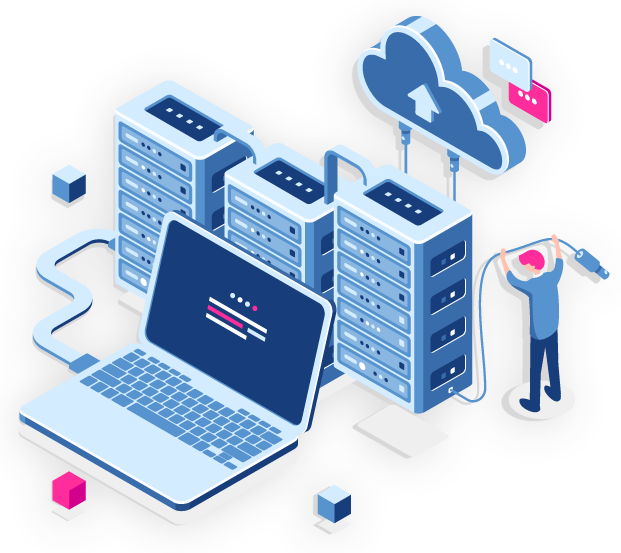 Our Migrations
We are a premier technology company who focus migration services. The core migration services we offer include homogeneous migration (lower version to higher version), heterogeneous migration (Form one technology to other technology), and database migration services, amongst others.
Our action based approach assisted by the latest technological enhancements simplify the complex business problems which are not generally addressed in your legacy systems. Therefore, the effective application migration strategy and execution employed by us plays a vital role in transforming your legacy information systems into dynamic feature rich business applications.
over 17+ years of Migration Services
Code Restructuring
Restructuring existing code to improve functionality and enhance future visitor engagement, without affecting the current user experience.
Enterprise Application Integration
Link data from diverse information systems to access intelligence more quickly and efficently. Connecting multiple applications to creating engaging, seamless, and unified experiences
Migration to cloud
Expertise have deep exposure to Amazon Web Services (AWS), Microsoft Azure, Google Cloud Platform, and others. we hire our experts for big data web services, cloud-to-cloud ecosystems.
Application Re-engineering
Applying our extensive legacy application development expertise, we can reorganize the software or database, optimize the software architecture, and add new features to your current system.
Migration to Platform as a Service (Paas)
Digital platforms are ever-evolving and maintaining an equilibrium state requires continuous planning, phased deployments, testing among other countless operational aspects.
Porting and data migration
we have dynamic and flexible structure offering a wide array of experience, both in porting and data migration. Our inter-disciplinary approach manages client's demands at the highest level.
Migration to Infrastructure as a Service (IaaS)
Our experts have in-depth knowledge about Iaas and our developers are well trained to deliver a painless migration experience without disturbing your current Infrastructure.
Migration to Software as a Service (SaaS)
we'll help to handle your software product migration to the cloud-based business model in a way that works for you.
Re-architecting
Our Experienced Engineers have in-depth knowledge about Re-architecting, UI considerations, UX considerations, development aspects and deployment.
Migration Service Approach
Our Working Process - How We Work For Customers Validate
Validate if the Implemented Solution is Enable
2
Planning & Design
Finalize & Migrate Strategy
Provide Recommendations
Create Architechture Document
Implementation Plan
1
Transfer
Povide Training to the Customer team to manage the Business Team
6
Implementation
Implement Migration Infra
PreMigration Task
Pre Checks
Final Check
Post Migration Task
5
Assessment
Assess the current Infrastructure
Conduct business Impact Analysis
Conduct Risk Analysis
4